Weddings
We value family.  Nothing is more sacred then the celebration of two lives coming together in marriage, love and commitment.  We are always honored to play even the smallest roles in helping to make life's precious events that much sweeter.
With a longstanding reputation of impeccable attention to detail, excellence in customer service and the consistent ability to create almost anything from cake, Pop Goes the Party has become Tampa's best in creating gourmet wedding cake pops, including full dessert tables, stunning multi-tiered displays and wedding cakes for bridal showers, bachelorette parties, rehearsal dinners, wedding receptions and after parties.
We work closely with our couples to bring their wedding celebration dessert menu to life. Whether we incorporate specific colors, pull design inspiration from a bridal gown, create personalized favors, edible place cards or coordinate an elaborate theme in a dessert table, we are always sure to bring a "sweet" alternative to the traditional wedding cake.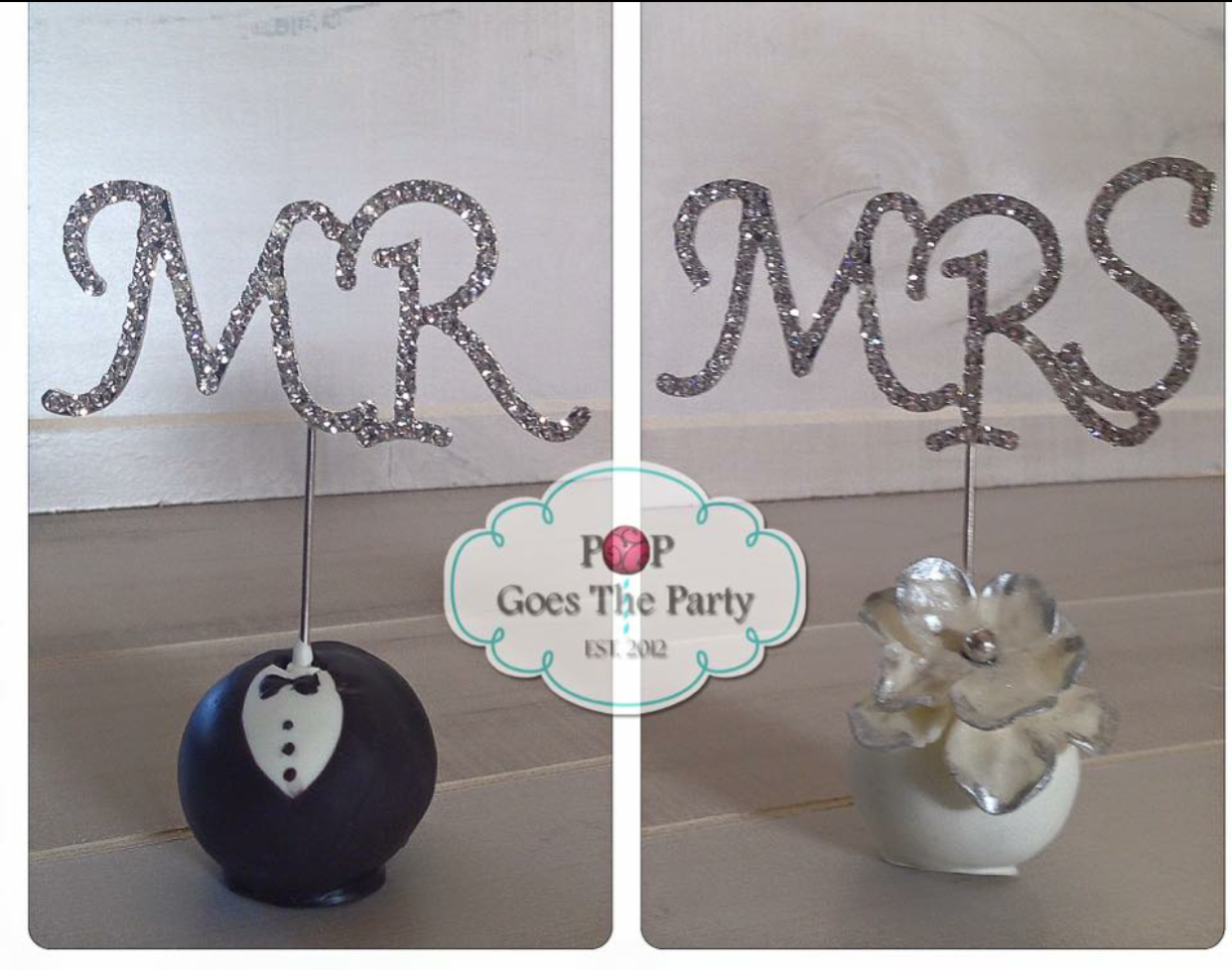 "We work closely with our couples to bring their wedding celebration dessert menu to life. "